Approach to Digital Strategy, Information and UX Architecture
Discovery and Solution Strategies for Digital Transformation and larger scale Mobile Apps and Websites. Depending on the project stakes, digital strategy process is scaled to match your appetite for up-front certainty.
Digital Strategy Development Process
Digital Strategies are constructed from models of people groups, the brand and environment. From there, strategies, tactics and digital and brand experiences are designed to engage and make brand advocates. The following outlines the development of digital assets for a large project. This process would be scaled back to the meet the budget and goals of the client.
UX/IA Benefits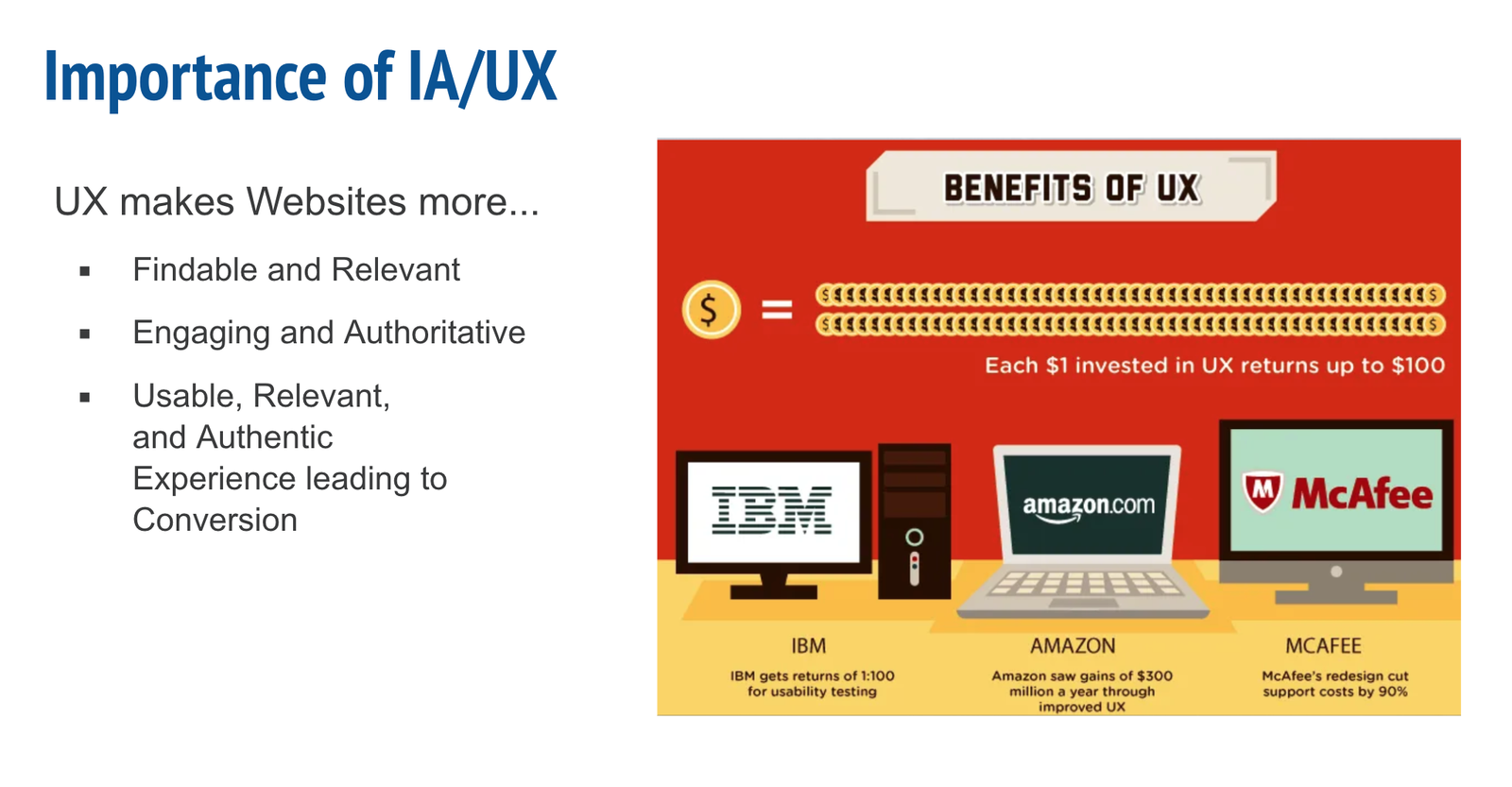 Tab Content goes here
Customer Experience Strategy
Discovery and Strategy Input Elements
Digital Strategy services are a part of a digital transformation or customer experience initiatives. This CX offering reviews all aspects of the customer touch points and moments made throughout the organization. This information is used to form customer personas profiles and journey maps that model the voice of the customer and interactions.
ACE Overview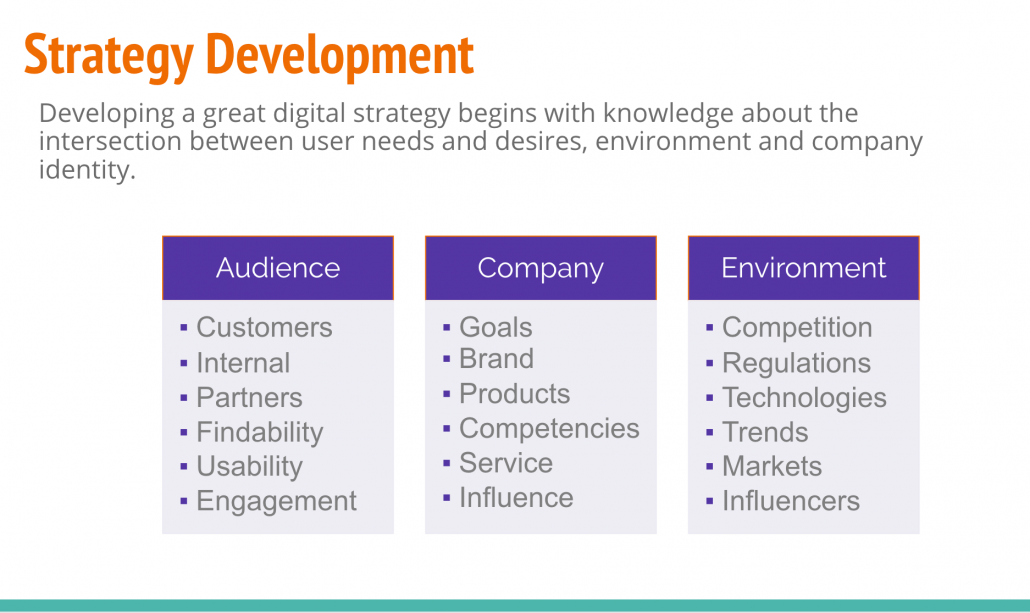 Digital Strategy Modeling
The Audience, Company and Environment research is used model customer personas profiles, the competitive environment, brand attributes and journey maps. These models are them used to design strategies and tactics to meet the goals of the digital transformation project.
Persona/IA Organizing Principles
Tab Content goes here
Persona / Conversion Flow
Strategy and Tactical Solutions
The models developed in the last section drive specific strategies and tactics. This includes marketing, sales, content, accessibility, etc. Here is a small sample of the digital strategies and tactics we consider in the Solution Strategy development.
Metrics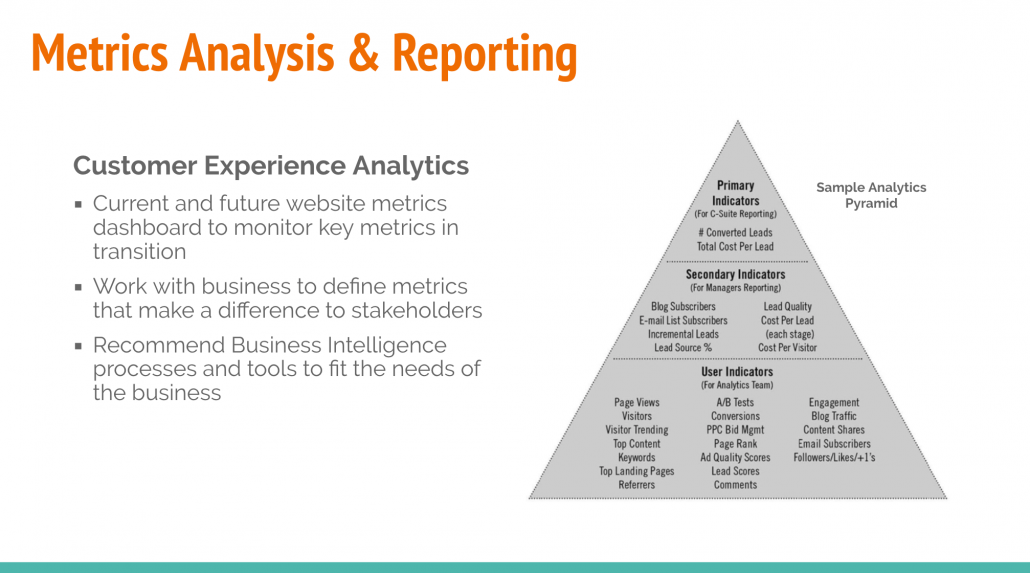 5 Voices for B2B Content Strategies
B2B versus B2C Content Funnel
UX and Visual Design
The final phase to setup implementation phase of the project. This includes the design of the overall experience and customer journey (touch points and moments), and the visual design with Accessibility in mind.
UX Criteria
Wireframe / Visual Design
Coastal Farm
Coastal Farm was looking to deploy a fully integrated e-commerce platform for their multi-store business with support for in-store pick-up, truck delivery and preordering. The digital strategy included a custom checkout and payment system. Business personas were developed to drive the overall brand experience, information architecture and customer journey. The front-end development include Aria tags to support WCAG Accessibility.
Coastal Country was implemented in EPIServer using EPI's recommender systems, content management system, and eCommerce Manager. The project included an integration with a Product Information Manager (PIM), Order Management System (OMS) and their ERP.
MillerWelds
This website served both end-users and sell-through dealer capabilities including extensive content resources. Product Serial number are tracked along with manuals and accessory personalized recommendations. The Solution Strategy included usability testing, product information architecture and filter taxonomy for the RiverSand Product Information Manager (PIM).
MillerWelds was implemented in Sitecore using their content management, E-Commerce manager, and recommender systems. The project included an integration with a Product Information Manager (PIM), and their ERP.
Family of Travel Sites
This website template was used to implement a family of travel destination website. Sitecore's Experience Manager was setup to perform persona matching to display relevant content to visitors.
GideonPutnam.com, GoShenandoah.com and other travel destinations websites were was implemented in Sitecore's eCommerce CMS. The project included the development of user personas and content personalization using their Experience Management System (EMS).